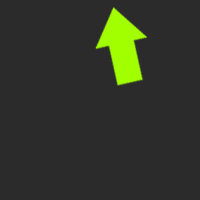 Michael Vicente / Orb
mail: michael.vicente1987@gmail.com
25/01/1987
French
currently living at Irvine-CA
PROFESSIONAL EXPERIENCE
-october 2011 - present: Senior Environment artist at Blizzard Entertainment
-april 2011: Environment Artist on a third person shooter / Action Game "deathmonsters" for Xbox 360 at punchers impact.
-november 2009: Next gen Environment arstist at Punchers Impact on "Crasher" PC Moba game.
-2008-2009: - F4 Group - 3D Environment artist on "Empire Of Sports", semi-realistic style MMORPG.
- Jean Louis David : Modeling, animation and rendering, of a 3d hairdresser.
2007: ZSslide : 2D artist on the PSP game "Hot Pixel" from Atari.
- Designer and Flash animator for pictogame.com, customizable flash games.
- Design and layout for the Omega tribes player.
- Creating icons for Podmailer software.
EDUCATION
- 2006-2007 : MJM school - Video games speciality, diploma with honors
- June 2005 : Lycée Auguste Renoir - BAC STI Applied Arts
SKILLS
Software used:

- Unity Engine
- Unreal Engine (UDK)
- 3ds max
- Maya (basic knowledge)
- ZBrush
- 3D-Coat
- Photoshop
- CrazyBump / Xnormal
LANGUAGES
- English : good
- Spanish : Very good
- Portuguese : Bilingual